Navigating between international geopolitics, organised crime and business operations
Watch this exclusive cyber advisory series and learn:
Insights from General Sir Richard Shirreff, ex-NATO's Deputy Supreme Commander Europe and best-selling author of '2017: War with Russia'

The biggest threats and risks in the current global geopolitical landscape

The importance of raising cyber resilience at all levels.
By clicking submit, I agree to the use of my personal information in accordance with Fortinet's Privacy Policy.
SPEAKERS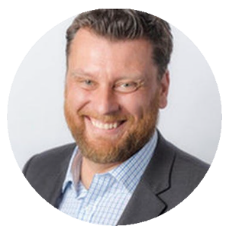 Glenn Maiden
Director – Threat Intelligence,
FortiGuard Labs ANZ
Glenn is the Director of Fortiguard Labs; heading up Threat Intelligence operations for Australia. FortiGuard Labs are one of the largest Threat Intelligence organisations in the world. FortiGuard Labs build the security intelligence that underpins advanced security technologies like AI, antivirus, intrusion prevention, and email & web security.
Glenn commenced his career with the Australian Defence Organisation in the 90's & worked in both SIGINT and GEOINT organisations. Glenn's activities included systems engineering, risk management, threat analysis, policy, reporting; and support to Defence operations. Glenn moved to the ATO in 2011 as the Agency's Cyber Security Advisor, coordinating security issues across the entire ATO organisation and partners.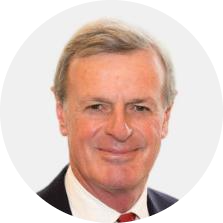 General Sir Richard Shirreff, KCB, CBE
Co-Founder and Managing Partner Strategia Worldwide
Fortinet's Public Sector Advisory Council Member
General Sir Richard Shirreff began a 37-year career of service with the British Army, where he commanded soldiers on operations at every level. This included combat in the Gulf War as a tank squadron leader and again in Iraq as a divisional commander.  In addition, he had extensive staff experience at brigade, Army headquarters, and in the Ministry of Defence. He commanded NATO's Allied Rapid Reaction Corps. His final military assignment was as NATO's 4 Star Deputy Supreme Allied Commander Europe (DSACEUR).
In February 2016 Sir Richard Shirreff co-founded Strategia Worldwide Ltd, a global risk advisory company serving clients across different industrial sectors and was recently acquired by Sigma7 Global Risk Outcomes, of which he is also Executive Vice President. In 2016 his novel '2017: War with Russia' was published in the UK, USA and Poland. It became a best seller and has been translated into eight languages. He was educated in England, and graduated from Exeter College, Oxford where he is also an honorary fellow.