WEBINAR: Growth Opportunities with OT in 2021
Wednesday - January 27th 11:00 a.m., Singapore Time (GMT +8)
You're invited to gain an understanding of Growth Opportunities with OT in 2021.
How do we identify and address OT opportunities?
Key takeaways in the webinar are,
Identify opportunities
Help customers to address their requirements with Fortinet OT
How we may work together
Details:
Fortinet is now well position to address this growth potential in 2021
Fortinet is equipped with our committed partners to address these opportunities.
By clicking submit, I agree to the use of my personal information in accordance with Fortinet's Privacy Policy.
Presenters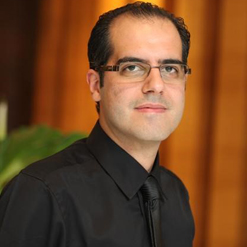 Emmanuel Miranda,
OT Business Development Director & Subject Matter Expert, Fortinet Inc.
Emmanuel Miranda is the APAC Operational Technology Director at Fortinet, with 20 years of experience in the OT environment and with significant exposure on EPC (Engineering, Procurement and Construction) in the power sector. At Fortinet, Emmanuel will strategize technical and practical solutions for customers to secure their ICS architectures.