WEBINAR: Securing SAP in the Cloud with Fortinet
Wednesday - April 7th
11:00 a.m., Singapore Time (GMT +8)

You're invited to gain an understanding of Securing SAP in the Cloud with Fortinet. SAP customers are undergoing a digital transformation, a transformation driven by business needs to be faster, more agile and to better respond to customer needs. Hence, securing SAP systems is becoming more relevant today as the threat landscape continues to expand. SAP can expose companies of all sizes and industries to the risk of cyberattacks with severe consequences. Join this webinar to learn how to: secure mission critical data in new, cloud-based SAP systems, configure a wide range of security to secure SAP solution with Fortinet.

Fortinet platform consists of four key components:
Zero-Trust Access
Secure-driven Networking
Adaptive Cloud Security
FortiGuard Threat Intelligence
Details:

Fortinet's goal, our purpose, our mission is security. Specifically, we help customers to protect SAP deployments with state-of-the-art security solutions. And the value we bring is secure data generated by edge devices, endpoint systems, users, AI, applications, databases, 3rd party systems across clouds and data centers
By clicking submit, I agree to the use of my personal information in accordance with Fortinet's Privacy Policy.
Presenter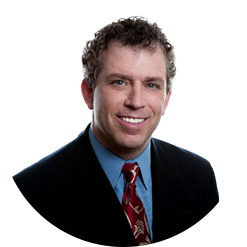 Daniel Schrader
Director of Product Marketing, Cloud and Application Delivery

Daniel Schrader is an experienced product manager and product marketer with a long history in helping to bring security and networking product to market. He is currently responsible for product marketing of Fortinet's broad line of security solutions for public cloud environments. Prior to working at Fortinet, Daniel was responsible for marketing of F5 Network's automation and orchestration solutions.