WEBINAR: Operational Technology - Partner Specialization Program
Wednesday - 23 June 2021
HK/PH/ SG Time at 11:00 a.m. (GMT +8)
TH/ VN/ JKT Time at 10:00 a.m. (GMT +7)
The global Operational Technology (OT) addressable market is about US 3.7B and growing at 14% compounded annual growth rate in the next several years.

Getting your team to enroll in Fortinet's Operational Technology Partner Specialization Program is first steps to expand your business and sell more into this space.
Find out more about this program-
OT Market Landscape
Why You should specialize in OT
What You'll Learn
What's Required for OT Specialization
By clicking submit, I agree to the use of my personal information in accordance with Fortinet's Privacy Policy.
Presenter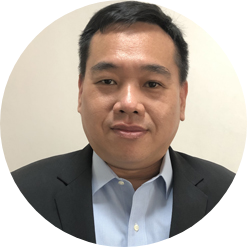 Andy Tan
Director Channel Account
SEA&HK Fortinet



Over 20 years of experience in Channel Sales encompassing Partner Recruitment, Enablement and Business Development in the information technology industry.