WEBINAR: OT Cybersecurity Best Practices Part 1/3: Visibility - You can't secure what you can't see
Wednesday - 9 June 2021
11:00 a.m. (HK / PH / SG - GMT +8)
10:00 a.m. (TH / VN / JKT - GMT +7)
In this three-part webinar series, we will address three cybersecurity best practices that strengthen the OT cybersecurity posture.
Part 1: Visibility - Awareness of any device, anywhere on the network and determining the degree of trust is the first best practice for improving an organization's OT security posture.
During this 30-minute webinar, we will review
Insight gained from a cyber-threat assessment
Device discovery and profiling, and application and traffic visibility
Role-based access, multifactor user authentication, and behavioural analysis
Identification known and unknown advanced threats
By clicking submit, I agree to the use of my personal information in accordance with Fortinet's Privacy Policy.
Presenter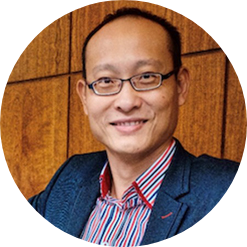 Poh Chang Chew,
Consulting Systems Engineer, Fortinet

Poh Chang has over 20 years of IT experience in Info Security, Virtualization & Cloud. He is currently with Fortinet as a Principal Consultant for Industrial Cyber Security/Critical Infrastructure & Global Alliances APAC. He is also well versed with Cyber Security Management, ISO 27001, PCI and BC/DR.