WEBINAR: OT Cybersecurity Best Practices Part 2/3: Control – Segmentation to Mitigate Risk
On Demand
In this three-part webinar series, we will address three cybersecurity best practices that strengthen the OT cybersecurity posture.
Part 2: Control - Network segmentation provides insight into each system and subsystem doing their job. Defining network access controls to continuously monitor the trust level of users, devices, and applications while controlling their access based on profiles will dramatically reduce the attack surface and improve an organization's OT security posture.
During this 30-minute webinar, we will review
Policy creation, network admission, segmentation for zones and conduits and micro segmentation for quarantine in wired and wireless
Protection against IoT threats, extending control to third-party devices, and orchestrating automatic responses to a wide range of networking events
Role-based access, multifactor user authentication, and behavioral analysis
Inspection for known and unknown advanced threat
By clicking submit, I agree to the use of my personal information in accordance with Fortinet's Privacy Policy.
Presenter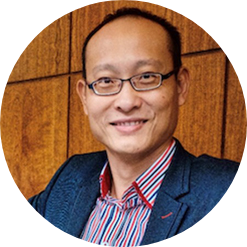 Poh Chang Chew
Consulting Systems Engineer,
Fortinet
Poh Chang has over 22 years IT experience with 15 years Info Security and 6 years in Virtualization & Cloud. He has been working in a regional role within Asia Pacific for the last 11 years. Poh Chang is currently with Fortinet as a Principal Consultant for Industrial Cyber Security/Critical Infrastructure & Global Alliances APAC. Poh Chang's previous experience includes Cyber Security Management, ISO 27001, PCI and BC/DR.