WEBINAR: OT Cybersecurity Best Practices Part 3: Situational Awareness: Analyze and Protect Against Threats and Vulnerabilities
Wednesday - 22 September 2021
11:00 a.m., Singapore Time (GMT +8)
In this three-part webinar series, we will address three cybersecurity best practices that strengthen the OT cybersecurity posture.
Part 3: Situation Awareness - As you gain visibility and control, it is valuable to leverage the data being collected for continuous analysis, learning what, where, when, who, how the users, devices and applications are behaving on the network.
During this 30-minute webinar, we will review
Compensating Controls – leveraging the data you are collecting
Central security to support logging, reporting and analytics
Continuous trust and threat assessments looking inside out, outside in
Orchestrated, automated response to known and unknown advanced threats
By clicking submit, I agree to the use of my personal information in accordance with Fortinet's Privacy Policy.
Presenter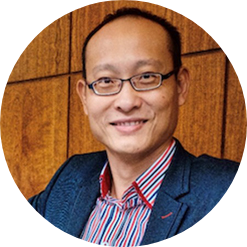 Poh Chang Chew
Consulting Systems Engineer, Fortinet
Poh Chang has over 22 years IT experience with 15 years Info Security and 6 years in Virtualization & Cloud. He has been working in a regional role within Asia Pacific for the last 11 years. Poh Chang is currently with Fortinet as a Principal Consultant for Industrial Cyber Security/Critical Infrastructure & Global Alliances APAC. Poh Chang's previous experience includes Cyber Security Management, ISO 27001, PCI and BC/DR.