WEBINAR: Threats and tactics in the new normal
Wednesday - January 20th
11:00 a.m., Singapore Time (GMT +8)
You're invited to gain an understanding of Threats and tactics in the new normal. In 2020, we saw many rapid changes on a global scale as organizations across the world attempted to adapt to a new normal caused by the pandemic. Amid this shift, there were significant developments seen across the cyberthreat landscape.
Updates regarding the new threat landscape
Current trending attacks (live demo)
Threat predictions 2021
Going into 2021 and beyond, some challenges remain the same while we face another significant shift with the rise of new intelligent edges, which is about more than just end-users and devices remotely connecting to the network.
By clicking submit, I agree to the use of my personal information in accordance with Fortinet's Privacy Policy.
Presenter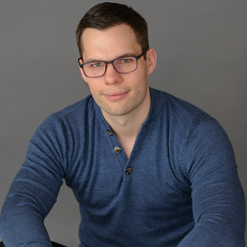 Jonas Walker,
Security Strategist, Fortinet Inc.
Jonas specializes in industry threat expertise with in-depth knowledge in threat intelligence, exploits, penetration testing, artificial intelligence, and advanced malware concepts.