Come learn why Fortinet is one of only three Leaders named in the Magic Quadrant. Get your copy of the report now to see how we compare in Magic Quadrant for Network Firewalls and Critical Capabilities.
Fortinet network firewalls are part of an overall security-driven networking strategy that helps networking and security leaders to better manage security risks, reduce overall cost and complexity, and improve operational efficiency.
Read why Fortinet has been named a Leader (once again) in the Gartner Magic Quadrant for Network Firewalls.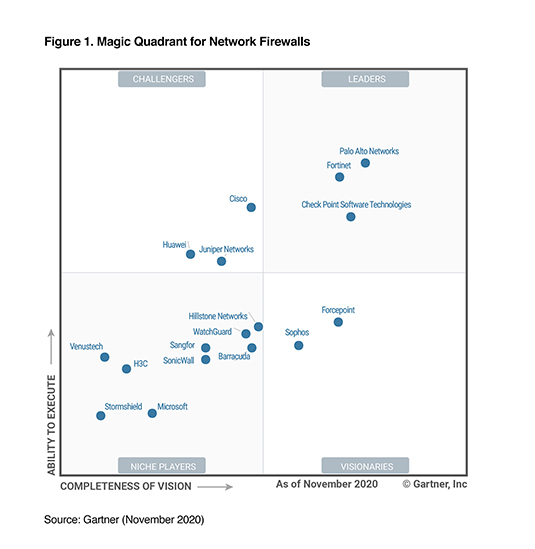 By clicking submit, I agree to the use of my personal information in accordance with Fortinet's Privacy Policy.