Fortinet named a Visionary for the second time

Fortinet LAN Edge:
Secures the LAN edge: Fortinet Security-Driven Networking offers simple yet pervasive security at the LAN. Architected to be a native part of the Fortinet Security Fabric, security is built in from the beginning to ensure the network is fully secure.
Delivers flexible, intelligent management: Managed directly from within the FortiGate Next-Generation Firewall (NGFW) and with management at scale options for cloud or on-premises, Fortinet offers full deployment flexibility. With artificial intelligence (AI) and machine learning (ML) capabilities, management headaches are minimized—even in large enterprise deployments.
Reduces cost and complexity: Significantly lowers deployment cost without complex licensing to enable switches or APs. Baseline NAC features are also included without additional cost. By converging networking with security, operational costs are reduced, with less to learn and fewer management interfaces to deal with.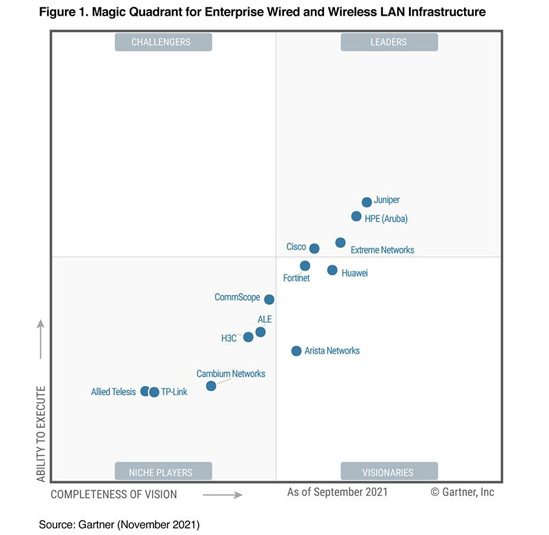 Get the report
By clicking submit, I agree to the use of my personal information in accordance with Fortinet's Privacy Policy.