Ransomware is ubiquitous and it's not going away anytime soon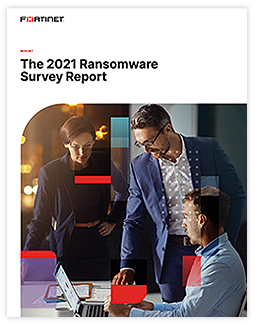 Recently, Fortinet surveyed business leaders and cybersecurity professionals about their ransomware preparedness. The survey asked questions about:
Level of concern about the threat of ransomware attacks
The effect of remote work and learning from home on cybersecurity
Existing countermeasures and future deployments
Many respondents believe a ransomware attack is inevitable. But with the right solutions, it doesn't have to be.
Get the Survey Results Now
By clicking submit, I agree to the use of my personal information in accordance with Fortinet's Privacy Policy.