Organizations share experiences related to ransomware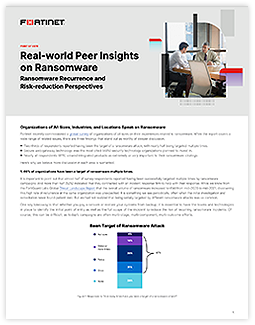 Recently, Fortinet commissioned ransomware survey and three findings stood out:
67% were the target of a ransomware attack and nearly half were targeted multiple times.
48% plan to invest in Secure Web Gateway technology.
81% view integrated products as extremely or very important
The survey indicated that to protect against ransomware, organizations need solutions that work together.
By clicking submit, I agree to the use of my personal information in accordance with Fortinet's Privacy Policy.