Protect your employees and your business from ransomware
How do we provide the flexibility our business needs and protect it from ransomware while maintaining a safe, high performing remote workforce? Fortinet secures people, devices and data everywhere your employees call an office.
Multi-layer endpoint protection stops malware, exploits and ransomware
Always-on natively integrated VPN and two-factor authentication
Automated vulnerability patching and risk-based network access control
Watch the keynote now to learn more!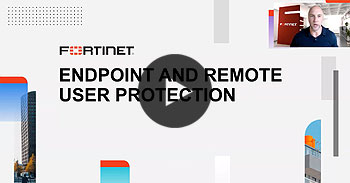 By clicking submit, I agree to the use of my personal information in accordance with Fortinet's Privacy Policy.